Behind The Avenger: A John's 360º Coatings Genesis Story
Our Avenger 2-part activated ceramic coating physically bonds to any surface, lasts longer than any other coating on the market, is premium quality and affordable. How did we get here?
John Mosley, has been in the business of paint and body work his entire life. He grew up doing body work and over time he had used just about every detailing product on the market. Waxes yellowed, sealants wore away, and water, dirt, oil and sun would eventually destroy his restoration and paint work.
Perfection is the root of this story. John couldn't find the perfect products for the work he was doing. He recognized the gap in the market, especially for high-polished aircrafts or airstream trailers, and set out to create the absolute best ceramic coating that would protect and preserve the vehicles it would be applied to.
John worked with a team of chemists that used nanotechnology to create a 2-part activated ceramic coating that could be used to protect any vehicle — automotive, marine, or aircraft. The Avenger.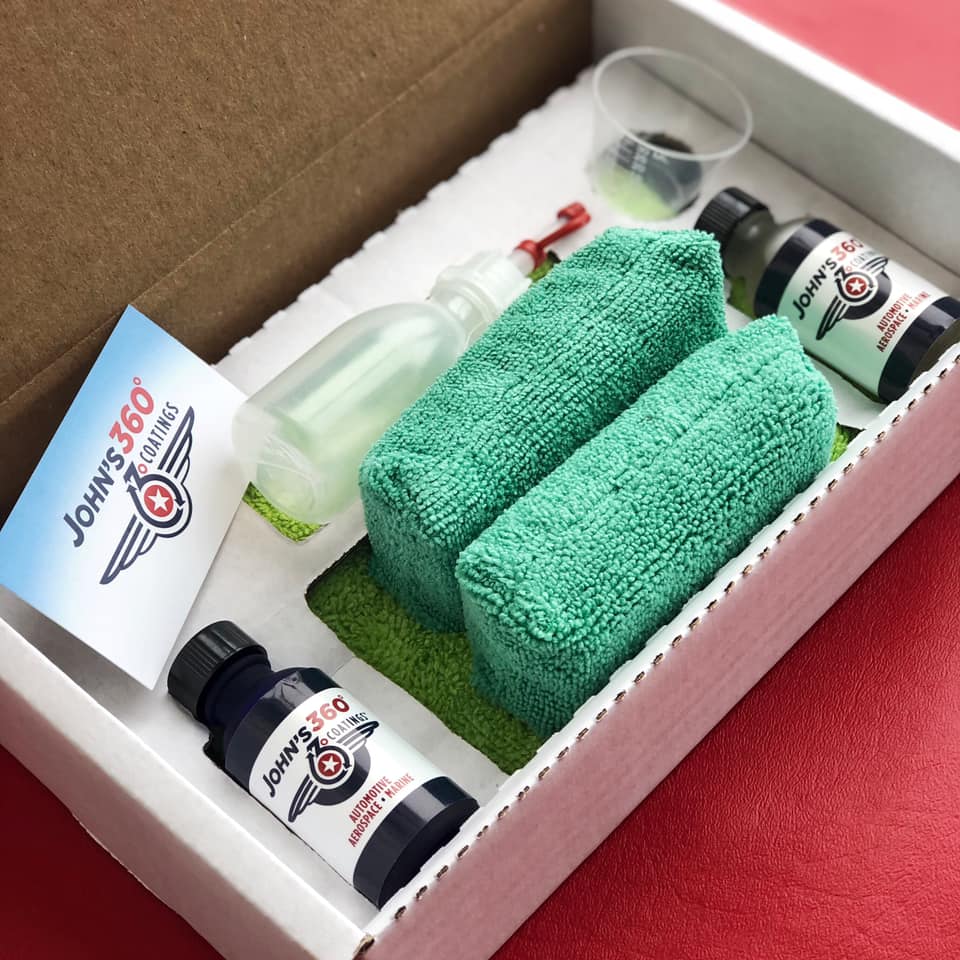 The key difference? The Avenger has to be activated. When you mix both parts, a chemical reaction occurs that produces a ceramic coating unlike any other.
Here's how it works:
Prep and clean your cars, boats, or planes.
Apply The Avenger.
Buff it off with a microfiber cloth.
That's it. Prep, apply and buff off the excess. The product does the rest of the leg work as it cures and bonds to the surface of your vehicle — becoming a part of the finish, not just sitting on top of it. Once cured, your car, boat or plane will be shiny, glossy and, most importantly, protected from harsh elements, chemicals and UV rays — for years.
"After I applied The Avenger to my vehicle, when it got dirty all I had to do was hose it down or quickly wipe it down with a rag. Nothing sticks to it. It's like touching glass!"
—Mike M, Avenger customer
The Avenger is the top performing 2-part activated ceramic coating, and a revolutionary first in the world or aerospace protection.
"There is just nothing like it out there. Aviators and plane detailers are rejoicing for this time saving, money saving and aircraft saving product!"
— Scott G, Owner of Mid America Flight Museum
John had such positive feedback and satisfaction with The Avenger, that he went on to create an entire line of professional detailing products that compliment and enhance the protection of The Avenger.