NASCAR Gander Outdoor Truck Series
Saturday, October 12th, the NASCAR Gander Outdoor Truck Series took place at the Talladega Superspeedway. Truck driver and Naval Lieutenant, Jesse Iwuji, with Reaume Brothers Racing joined up with John's 360 Coatings to honor the Tuskegee Airmen with truck #34.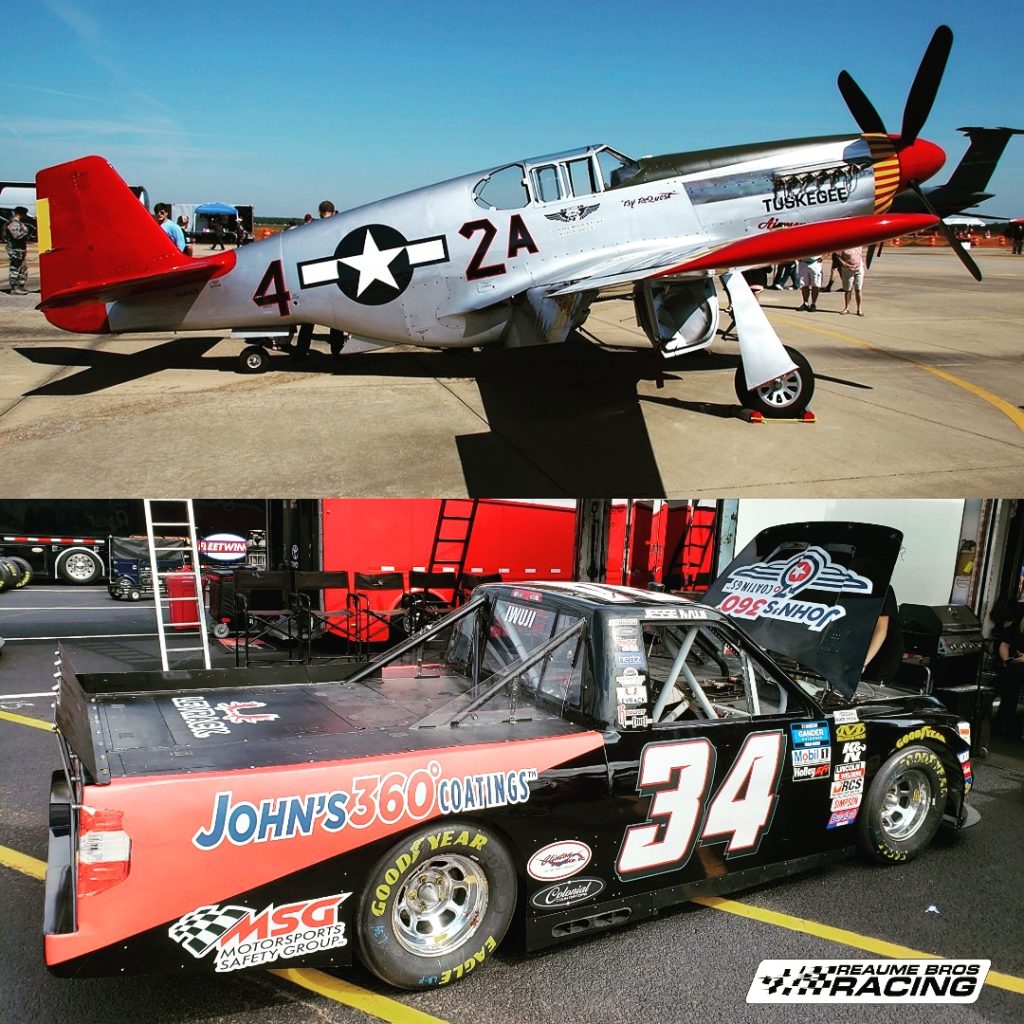 The truck's design featured the signature red tails found on Tuskegee fighter airplanes in World War II. The Tuskegee-trained pilots are incredibly skilled and brave — there is no better fit to drive truck #34 than Jesse Iwuji.
As an active Lieutenant in the United States Navy Reserve, Jesse Iwuji has proven his love for his country and his fighting spirit time and time again. It is important to Jesse to continue to serve and honor his country while he pursues his racing passions. Along with his many accomplishments on the track, Jesse has also received the honor of the NASCAR Diverse Driver of the Year Award twice.
The John's 360º Coatings crew had the pleasure of working with Reaume Brothers and Jesse to design the truck's red tail and of course coated the vehicle in Super Blue Speed Coat spray ceramic coating for a sleek finish that protects the vehicle's surface in the high-intensity environment of the track.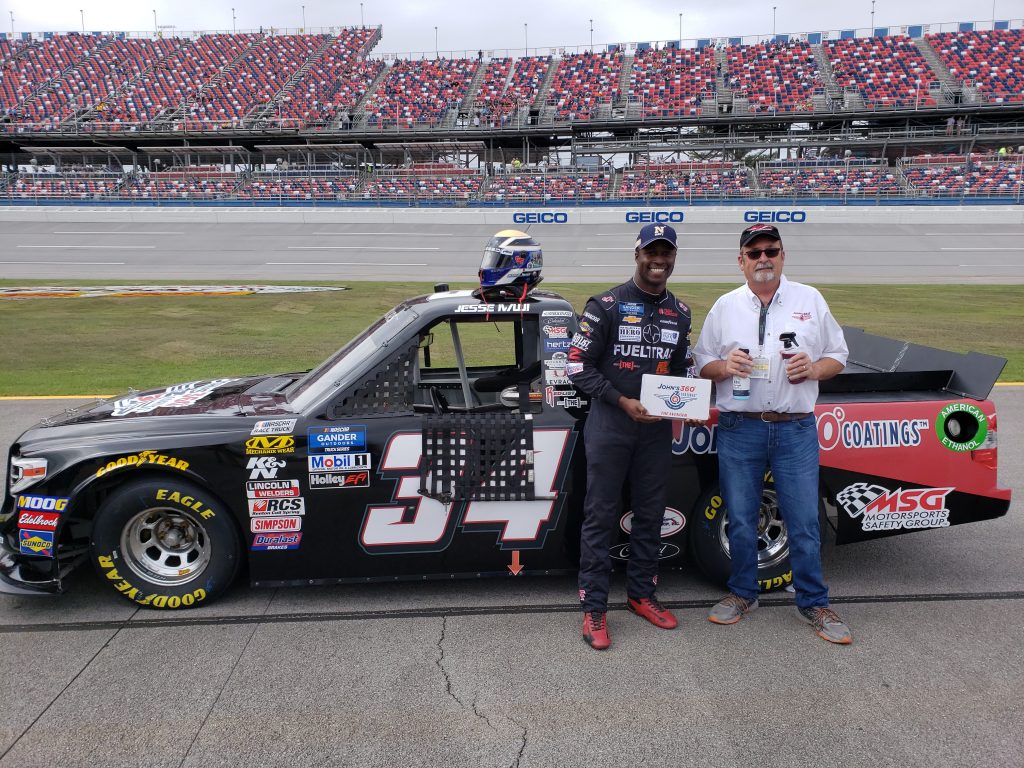 Jesse and the Reaume Brother's team had a clean, top 20 P19 finish at the race in Talladega with #34. John's 360º Coatings is proud to sponsor such a hardworking and talented crew, that continues to honor this country.