Preserving Aviation History
Traditionally, maintaining historical aircrafts has meant spending thousands of dollars in polish and even more man hours physically polishing each aircraft every 6 months to a year. The problem with that isn't just the cost or investment of time—it's the fact that each time a plane is polished, the historic aircraft is being deteriorated.
Polishing removes weathered metal leaving behind a shiny polished look. At the cost of the integrity of pieces of aviation history. This is a problem Scott Glover, owner of Mid America Flight Museum, knows all too well.
Mid America Flight Museum is unique in the fact that their historic planes are flown on a regular basis. This means the aircrafts at the museum require a lot of body care and maintenance. Scott has even "worn out" planes because of polishing and regular, necessary care. Scott's business was changed when he met John Mosely and was introduced to John's 360º Coatings.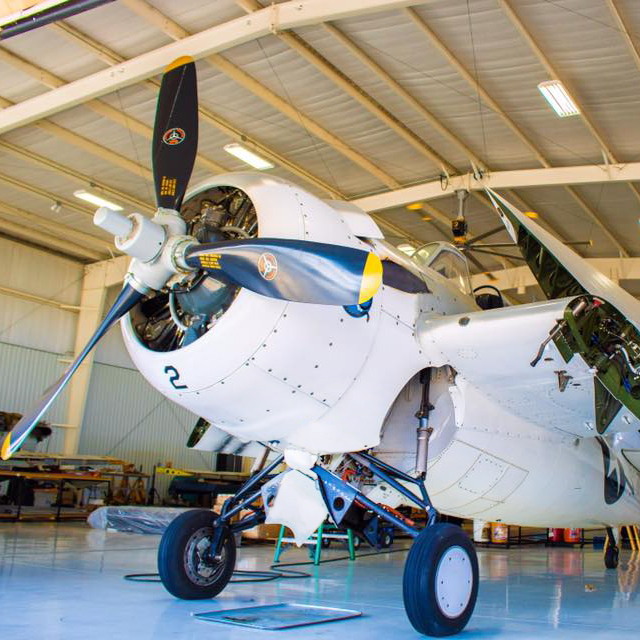 With John's 360º Coatings Avenger 2-Part ceramic coating, rather than polishing on a regular basis, breaking down the surface of the plane, aircrafts only need to be polished ONCE before applying the product. The Avenger physically BONDS with the surface of the aircraft, unlike other products that just sit on top of it. This means it doesn't wear or rub off like other sealants. It becomes part of the plane, and leaves the finish glossy, sleek and protected from the elements for years.
"John's products are preserving aviation history. Planes that would normally be destroyed, will be around for generations to fly— thanks to John's products. There really is nothing like it on the market. It is miraculous. Nothing compares."— Scott Glover, Owner of MAFM
Scott knows first-hand how revolutionary John's 360º Coatings truly are and is starting to use them on every plane at the museum. Switching to John's products means more visitors, more flights, less man hours and less maintenance. An absolutely priceless return on investment.