Aviator, William Otto, grew up in general aviation. Radial engines and tail wheels have always been a part of his life. After owning two Boeing Stearman biplanes, he stepped into the T6 game. Without John's 360º Coatings, clean up after a longer flight would be messy, and extensive.
Otto was introduced to founder, John Mosley at Oshkosh in 2016. After trusting John with the task of painting his North American T-6G, it was clear to Otto that John's work and his products were on a level of excellence unlike any other.
So when he got his plane back, Otto applied John's 360º Coatings Avenger 2-Part Ceramic Coating when he got his plane back, and has only needed to use Speed Coat to maintain it over the past year. Now Otto can look forward to long flights without dreading the cleanup, which takes less than half the time it used to take.
"I would highly recommend any of the products that John produces, but the best combination is to apply the Avenger 2-Part ceramic coating and use Speed Coat to maintain it." — William Otto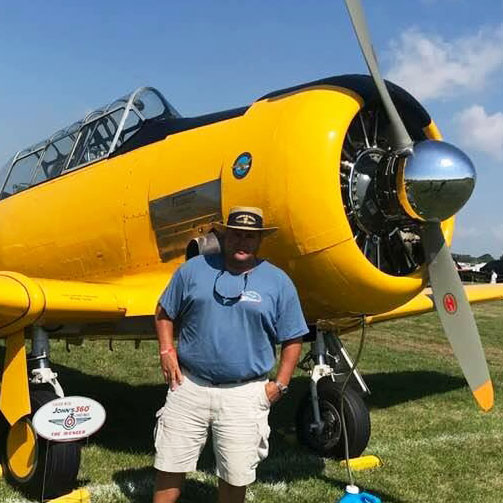 Otto now uses John's 360º Coatings on all of the airplanes he flies. From a Dassault Falcon 900, a 600 Stearman to Warbirds and the polished 1957 Cessna 180 that his Grandfather purchased new from the factory. He trusts in John's 360º Coatings to protect and preserve the aircrafts he cares for.