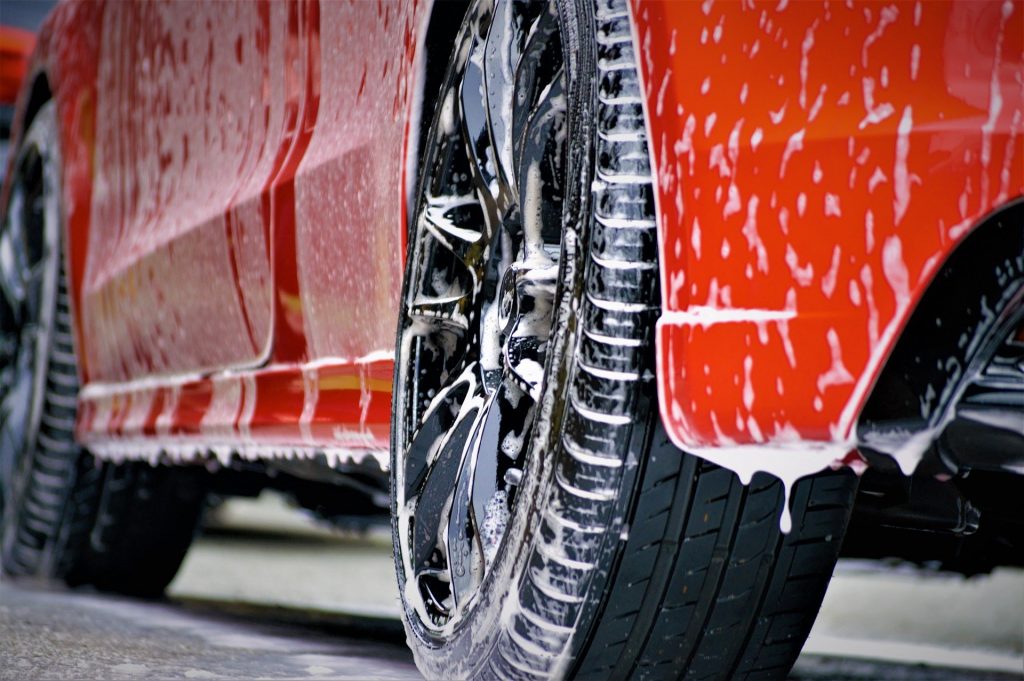 Most of us follow a maintenance schedule for our vehicles, but why do we often let the aesthetic and body care of our vehicles fall to the wayside? If you have a vehicle — in any condition — taking care of the body and interior will help keep your car functioning properly and enhance your experience while using it.

As a general rule of thumb, you should wash your daily-driver about every two weeks. It might seem like running through a touchless carwash is the easy solution. But unfortunately, popular automated carwashes aren't personalized enough to get the job done right. Servicing cars that range from a Volkswagen Beetle to a half-ton Duramax in size and shape — leaves out a lot of important details.

Save money and do it better at home!

Clean From the Inside Out
One big miss of an automated carwash is the interior of your car — the area of the car you spend the most time looking at. Take the following steps to clean and protect your interior.
Clear out any clutter or garbage that has been left in your vehicle.
Vacuum floor mats, carpet and any fabric seats — don't forget the trunk!
Clean and protect your dash and hard interior surfaces with Super Blue Speed Coat for long-lasting protection against harmful UV rays, dust and dirt.
Apply a layer of Textile and Leather Guard to your seats and seatbelts for liquid repelling protection against spills and stains.
Shine Up the Exterior
The exterior of your vehicle undoubtedly takes on the most wear and tear. Harsh weather and chemicals, bleaching UV rays, bugs and dirt all take their toll. Reverse the damages with these steps.
If you've been caring for your vehicle on a regular schedule, and it's not too coated in dirt just spray down the exterior of your vehicle with Mint Ceramic Waterless Carwash. Yes — waterless. Rub the product in and wipe away excess product and grime.
Follow up with our Clay Mitt and a coating of Super Blue Speed Coat for a sleek and protected finish.
Finish off the wash with a layer of Orange "No-Sling" Tire Gel on all four tires to add a rich, dark color back to your tires while protecting them from bleaching UV rays.
Vehicle excessively dirty? Suds it up from roof to rims with a concentrated foaming soap like Concentrated XP and water to gently lift away dirt. Rinse then follow steps 2 and 3.
It's easy to care for your vehicles at home. Check out all of our products and bundles to get started.