When you hear the words "American Dream" feelings of freedom, valor, strength and pride come to mind. That's exactly what P-40 Warhawk, American Dream, of Warbird Adventures in Kissimmee, FL stands for.
This outstanding aircraft was crashed, recovered, restored, and converted to a dual control 2-place airplane. It is the only dual-controlled P-40 commercially available for flight. Naturally this aircraft gets a lot of air time, which means quality detailing and care are required to keep this restored masterpiece in great shape.
Professional detailer, Julie Vessigault, cares for the American Dream. Vessigault has been detailing aircraft since 2012 and she regularly uses John's 360° Coatings products. She uses Metal X and Decon Spray to prep the aircraft and follows up with Speed Coat ceramic spray sealant to shield the surface of the aircraft from the elements. She likes how easily the products clean up and protect the aircrafts she works on.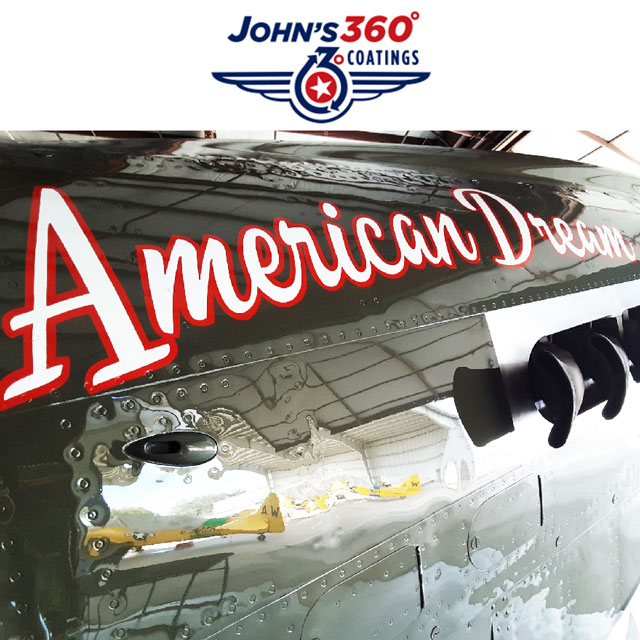 "Thanks for creating a great product that compliments my style and passion!"
— Julie Vessigault
John's 360° Coatings is proud to be a go to product for professional and DIY detailers. The American Dream P-40 Warhawk is a marvel, and an example of how important it is to restore, protect and enjoy veteran aircrafts.